Friday, 22 July 2011
Friday Blog Hops (6)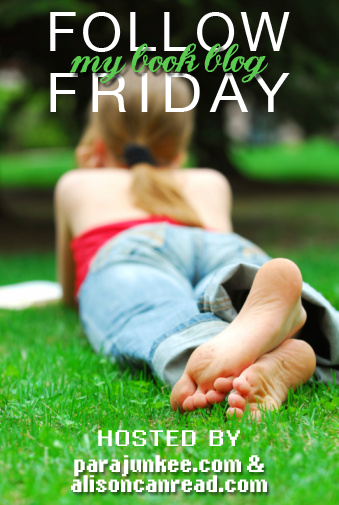 Follow Friday is a meme hosted by Parajunkee and Alison Can Read =)
This week's question: Name 3 authors that you would love to sit down and spend an hour or a meal with just talking about either their books or get advice on writing from?
Answer: the first one is really obvious: JK Rowling, like the rest of the world =) Secondly, I'd love to meet Kirsten Hubbard, who wrote Like Mandarin and has some of the most breathtaking prose I've seen in YA lit so far. Thirdly, and although I actually haven't read his books, I've seen tons of beautiful quotes from his books everywhere: Khaled Hosseini, author of The Kite Runner and A Thousand Splendid Suns. And even though this isn't part of the question, I'd ask them all: HOW?! How do you manage to be such geniuses (or genii, I think)?
The Book Blog Hop is hosted by Crazy for Books.
This week's question: What's the ONE GENRE that you wish you could get into, but just can't?
Answer: I just can't get into paranormal. This is kind of weird, actually, because almost everyone I know is into paranormal/urban fantasy. But I find these things a lot less interesting to read about than, say, contemporary or dystopian or fantasy. I wish I could enjoy all those paranormal books out there, but everytime I think of reading on, it just makes me go meh.